Established in 1906, the Singapore Chinese Chamber of Commerce & Industry (SCCCI) is an internationally renowned business organisation and the apex body of the Chinese business community in Singapore. It is the founder of the biennial World Chinese Entrepreneurs Convention (WCEC) and the World Chinese Business Network (WCBN), a global online business portal. It plays a proactive role in representing the interests of the local business community and contributing to the economic, educational, cultural and community development in Singapore.
With a membership network of over 160 trade associations and some 5,000 corporate entities, representing over 40,000 companies including large financial and business organisations, multinational corporations, government-linked companies, and small & medium enterprises from a wide spectrum of trades and industries, the SCCCI is your choice chamber that helps to extend your business mileage, secure valued contacts and provide you with vast business opportunities. 
Sign up for the SCCCI membership now and be part of our worldwide business network! 
Dynamic World Business Network
The SCCCI receives at least 1-3 overseas business delegations every month. Members are given ample opportunities to network and establish business contacts with the overseas delegates. Members also receive exclusive invitations to participate in the biennial WCEC and in many other international business conferences and overseas business missions.
Latest Business News and Information
Each member will receive a complimentary copy of the SCCCI's quarterly publication, Chinese Entrepreneur, which provides the latest news on trade and economic development, happenings in the Chinese business community worldwide, reports on members' events and interviews with prominent business personalities.
Professional Business Consultancy Services
The SCCCI SME Centre (SME Centre@SCCCI) provides complimentary business consultancy and advisory services for government assistance schemes, productivity management programmes and China market penetration.
Abundant Business Seminars, Conference and Networking Opportunities
The SCCCI conducts more than 200 talks, seminars, workshops, conferences and other events annually. Priority invitations and preferential rates are extended to members for participation at these events. Weekly e-calendars of activities are also sent to all members, enabling them to obtain first-hand information on forthcoming events.
Customised Management and Language Training Programmes
The Singapore Chinese Chamber Institute of Business (SCCIOB) assists members to plan and implement appropriate manpower training and development programmes to meet their corporate goals and objectives. It also conducts Chinese Language and Culture Programmes to prepare businessmen and professionals to venture into the China market.
Trade Documentation
The SCCCI is authorised by the Singapore Customs to issue, endorse and certify ordinary Certificate of Origin (CO) for locally manufactured or processed goods, and goods from other countries which are re-exported from Singapore. All the certificates issued by the SCCCI are internationally accepted. SCCCI also offers services for other trade documents, including Attestation of Commercial Invoice and Declaration. Members get to enjoy preferential rates for use of CO services.
Diversified Networking and Interest Groups
The Career Women's Group (CWG), Mandarin Toastmasters Club and Folk Song Singing Class have been set up for members to share and pursue their common interests. They are self-contained, with innovative ideas, talents, resources and efforts contributed by members themselves.
Exclusive Social, Cultural and Educational Events
The SCCCI organises regular members' gatherings and special functions in conjunction with festive seasons to allow its members to enjoy camaraderie within a relaxed atmosphere.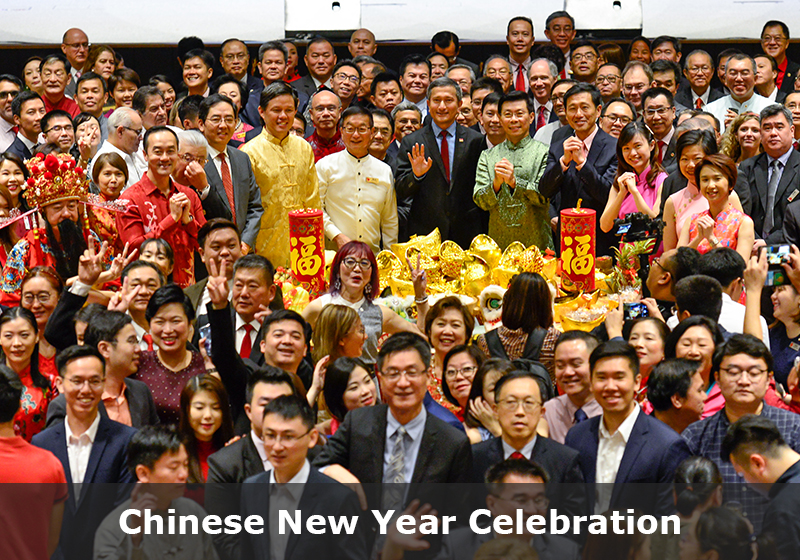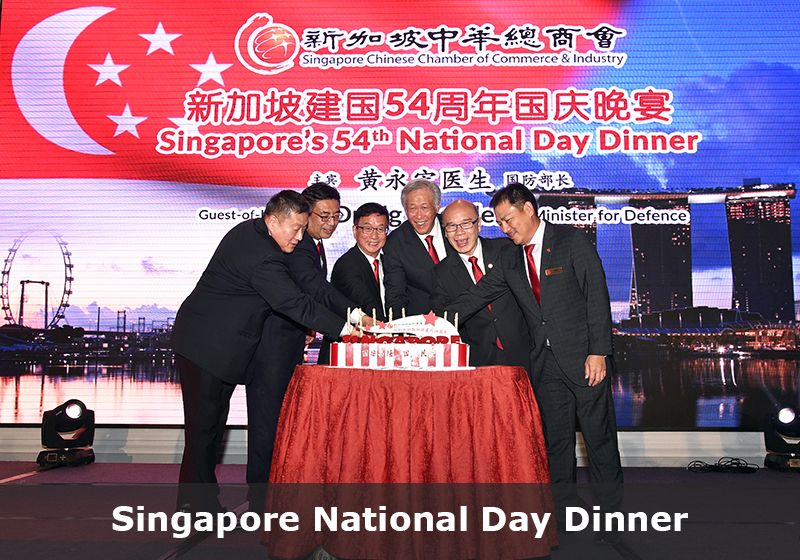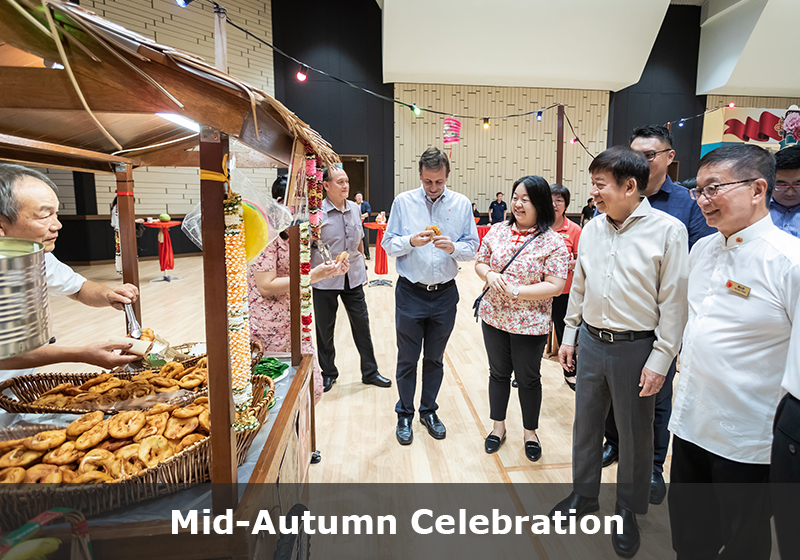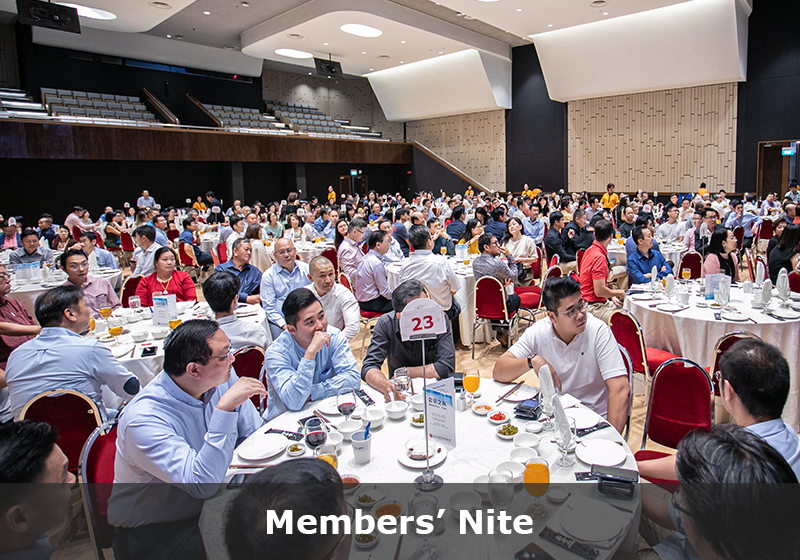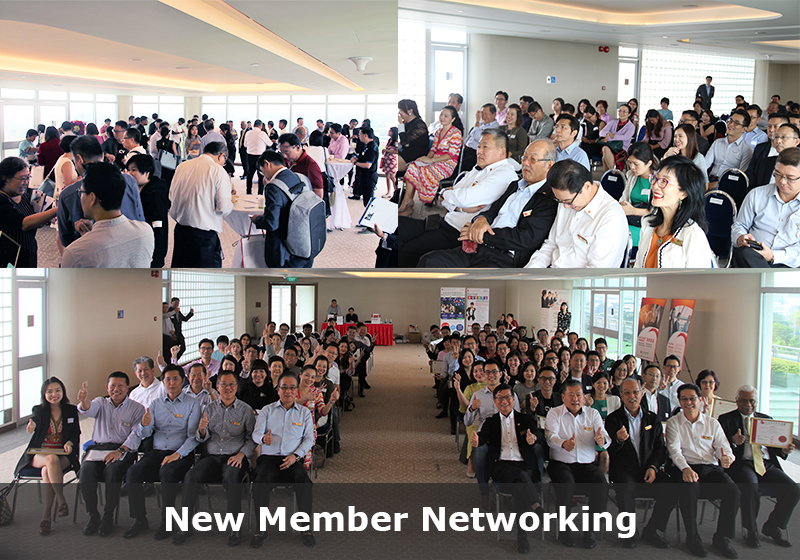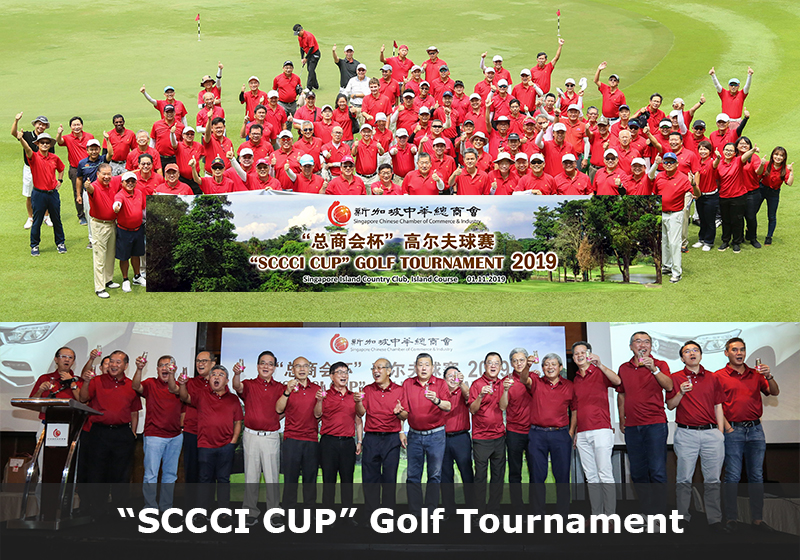 Quotes
SCCCI has also been contributing to the nation in multiple aspects, such as upholding the mission of nurturing talents for the community. This includes organising business Mandarin courses to help Singaporeans pick up necessary language skills to seize China market.
I look forward to the TA Hub becoming a dynamic community, where TACs forge and deepen partnerships to seize new opportunities. And, just like the early industrialists, blaze the trail for the next phase of Singapore's economic development.
I hope that the SCCCI will continue to assist enterprises in the Future Economy to acquire and utilise deep skills, build strong digital capabilities, and help implement the Industry Transformation Maps. This will accelerate innovation efforts in our enterprises and help them internationalise, and further contribute to Singapore and our society.
Because of its membership profile, SCCCI is well-placed to address issues faced by family businesses such as succession planning, and help them continue to grow and thrive.
❮
❯