Singapore Enterprise Centre
新加坡企业中心是一站式的商业服务机构,致力于协助新加坡企业进军中国市场,并促进新加坡企业和中国各地的商贸往来。新加坡企业中心由新加坡中华总商会("总商会")设立,并获得新加坡企业发展局("企发局")的支持,为企业提供商业咨询、市场信息和商业配对等服务。
The Singapore Enterprise Centre (SEC) is a one-stop business services centre assisting Singapore companies to venture into the China market. Established by the Singapore Chinese Chamber of Commerce & Industry (SCCCI) with support from Enterprise Singapore, it offers a suite of integrated services including business advisory, market information and business matching.
如果您或您的公司有意向进军中国市场,请填写以下表格,我们将竭诚为您服务。
If your company is planning to venture into China market, please fill in the form via the link below, and we will contact you shortly.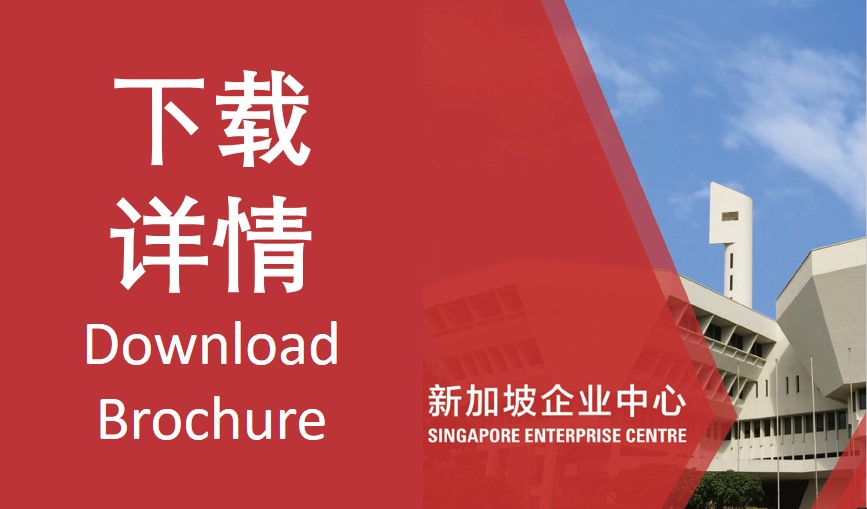 1. 新加坡企业中心@上海 Singapore Enterprise Centre @ Shanghai

地址 Add:
上海市虹桥商务区申武路159号(虹桥海外贸易中心), 603室, 201106
159 Shenwu Road, Hongqiao CBD (Hongqiao Overseas Trade Centre), Room 603, Shanghai 201106
电话 Tel:
+8621 52082669
电邮 Email:
shanghai@sccci.org.sg
 
2. 新加坡企业中心@成都 Singapore Enterprise Centre @ Chengdu

地址 Add:
四川省成都市锦江区人民南路2段1号 (仁恒置地广场写字楼) 1409室
Unit 1409, Yanlord Landmark, No 1 Section 2 South Renmin Road, Chengdu, Sichuan
电话 Tel:
+8628 86650844
电邮 Email:
chengdu@sccci.org.sg
友情链接 Useful link: