EXPERIENTIAL LEARNING #1: Physical Site Visit to Racer Technology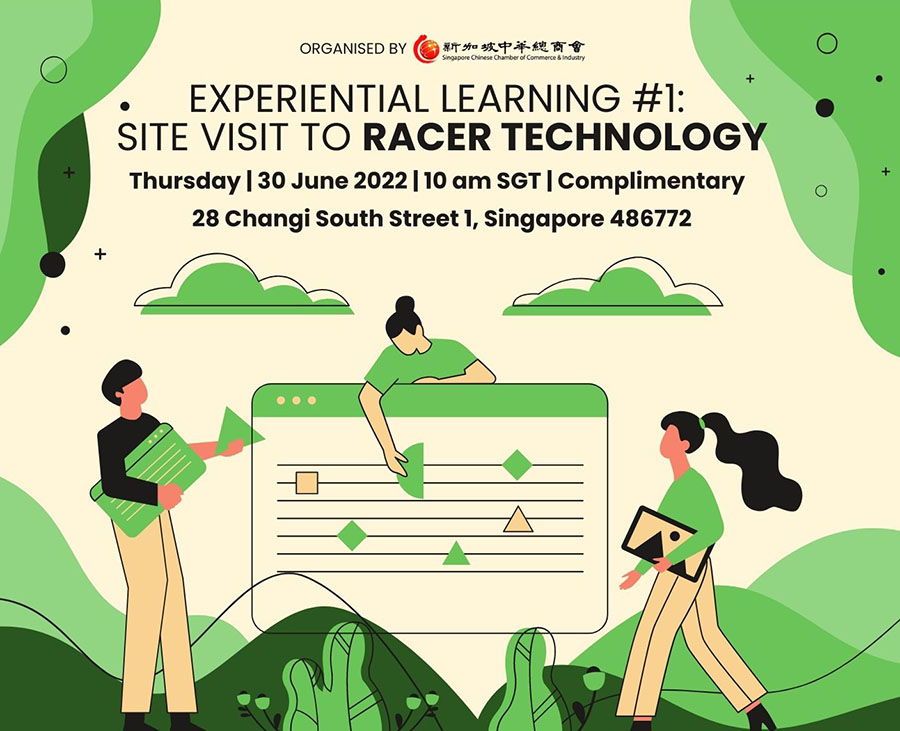 Location
:
Racer Technology, 28 Changi South Street 1, Singapore 486772
Non-Member Price: Free
Member Price: Free
In this Experiential Learning Series, you are invited on a unique journey to witness the impressive showcase of Singapore's top enterprises using innovative technologies to revamp and revolutionise operations to scale businesses to the next level and be ready for the future economy. Through a guided facility tour, see first-hand how these latest technologies are being applied in reality and discover how they may apply to your own business.
Join Racer Technology for an interactive and engaging morning as they share the latest radical innovations in today's market to prepare your company for a future we cannot yet see. Innovations of yesterday can no longer suffice to bring businesses today to the next level. Working in silos cannot be an option. Take this opportunity to chat with CEO Willy Koh about how partnerships have propelled his business to the next sphere and what it does for your own business.
Highlights
Presentation and sharing on the

manufacturing capabilities within Racer Technology and the collaborative efforts with Singapore MedTech Consortium

Facility Tour

Conversation with

Willy Koh CEO of Racer Technology
About Racer Technology and Singapore Medtech Consortium
Established in December 1988, Racer Technology specialises in manufacturing high quality and regulatory compliant medical devices. As one of the region's leading medical manufacturers in the Singapore Medtech Industry, it counts major multinational corporations as its primary clients. Headquartered in Singapore with a sales office in California, the group has a staff strength of about 2,000 members. It occupies 300,000 square feet of ISO-certified manufacturing facilities in Malaysia and Indonesia.
Racer Technology spearheads the SG Medtech Consortium (SMC), a group of Singapore-based companies from Venture Capitalists, Manufacturers and Distributors. SMC provides end-to-end manufacturing solutions in in-vitro diagnostics, wearables and life science tool consumables. They can offer high mix low, volume manufacturing to MedTech companies at a competitive cost, assist in early-stage product development, customise solutions in design thinking and provide efficient manufacturing and box build assembly.
For more information on the above event, please email mistical@sccci.org.sg or call 6430 8363