IP: Driving Growth Beyond Borders and Managing Disputes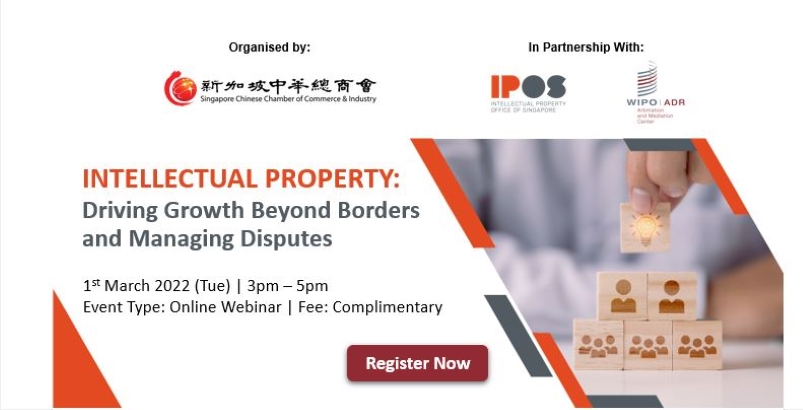 Non-Member Price: Free
Member Price: Free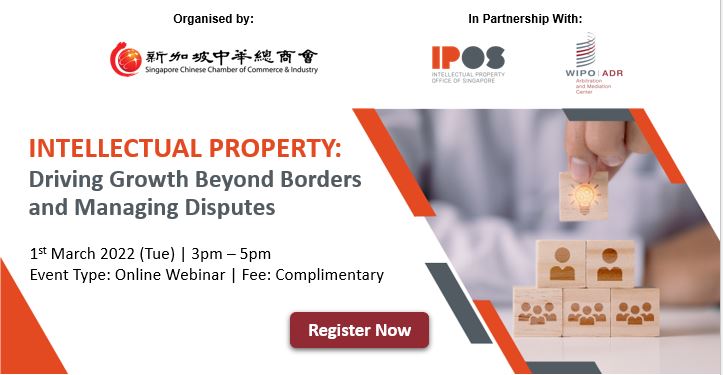 As companies work towards scaling up their business and maintaining a good reputation among stakeholders and customers, it is critical to protect and manage their intellectual property (IP) and effectively manage IP disputes which may arise.
This event will provide insights on how IP drives business growth, challenges and disputes which may occur, and how businesses can use mediation to handle their IP disputes locally and regionally.
Take the opportunity to enhance your understanding of IP and learn about the various services and support programmes offered by our partners like the Intellectual Property Office of Singapore (IPOS) and the World Intellectual Property Organization (WIPO) Arbitration and Mediation Center.