Managing Employees' Changing Expectations webinar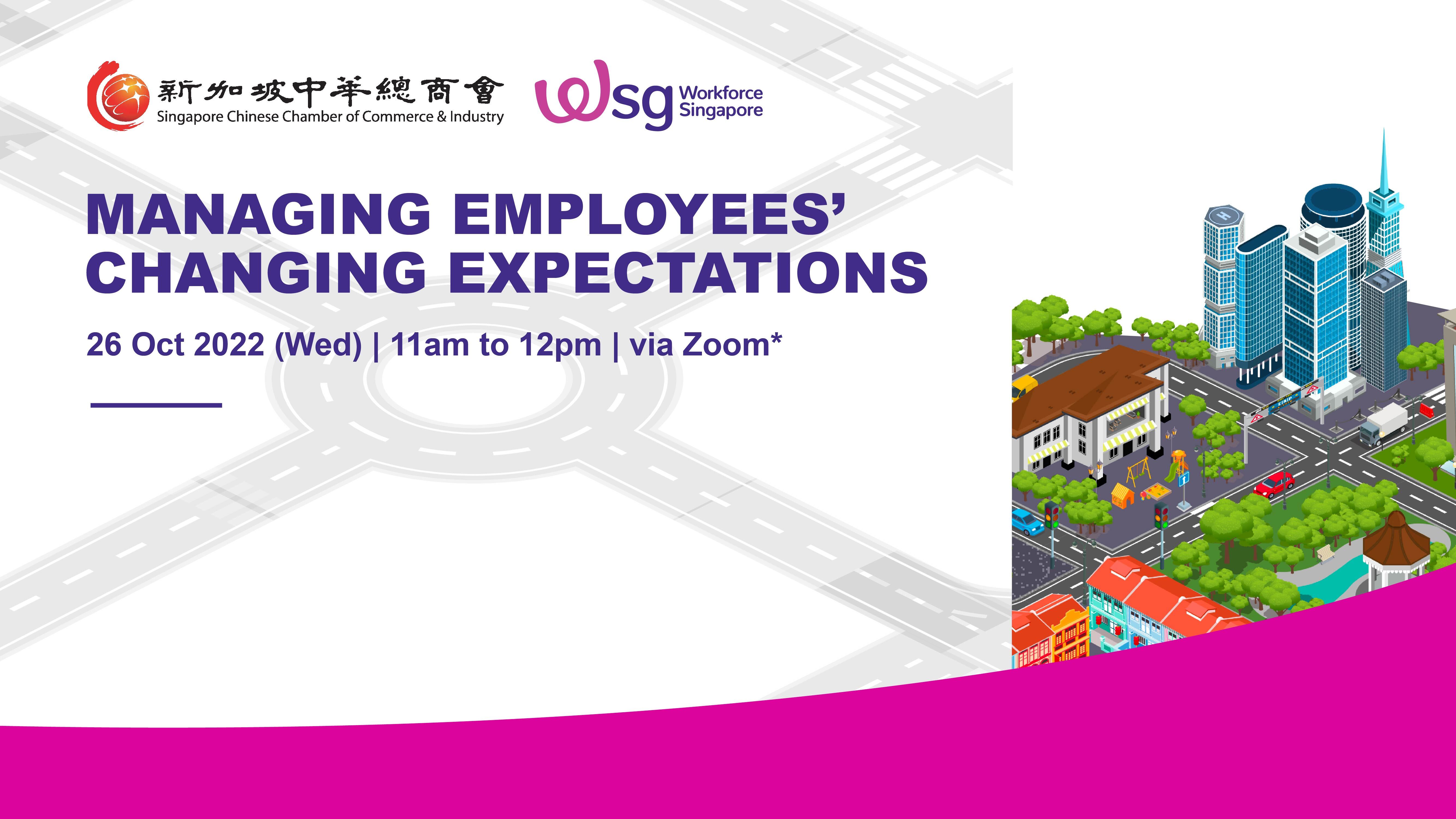 Non-Member Price: Free
Member Price: Free
When the working world was turned upside down by the COVID-19 pandemic, employers realised the need to reimagine work – from recruitment and job evaluations to collaboration, perks, and the workplace itself – not just to reflect employees' changing expectations, but to capitalise on them.
1
However, employees and employers have different views of the employee experience.
How can HR and business leaders close this gap and tap on Job Redesign to strengthen the organisation's ability to retain and attract your workforce? In this session, hear from EY on strategies to create employee experiences to not only fulfil their work, career, and workplace expectations, but also to inspire and motivate, and improve purposeful work and job longevity in the organisation.
1 Is the employee experience you're delivering the one your people want? | EY Singapore
Speaker
Goh Jia Yong
Partner, People Advisory Services
EY
As a partner in EY's People Advisory Services, Jia Yong focuses on supporting governments and organisations on their Organization & Workforce Transformation, HR Transformation and Change Management needs. EY has worked with various agencies, such as WSG, EDB, ESG, SBF and SNEF, to drive job redesign efforts for various sectors, such as the PSG-JR, HR Technology Transformation Programme, Accountancy Job Redesign Initiative, and Industry 4.0 Human Capital Initiative (IHCI). EY has also supported multiple companies across various industries on their Job Redesign and Workforce Transformation.
About Workforce Singapore
Workforce Singapore (WSG) is a statutory board under the Ministry of Manpower that oversees the transformation of the local workforce and industry to meet ongoing economic challenges. WSG promotes the development, competitiveness, inclusiveness, and employability of all levels of the workforce to ensure all sectors of the economy are supported by a strong, inclusive Singaporean core.
WSG, in partnership with key stakeholders, also addresses the needs of enterprises by providing support to help them transform and remain competitive, while developing a future-ready talent pipeline to support industry growth, and match the right people to the right jobs.
-----------------------------------------------------------------------------------------------------------------------------------------
This is an online webinar held via Zoom. Participants wwill receive the Zoom link via email at least 3 days prior to the event day.
**If you have issues registering via the "join this event" button below, please click here to register via Google Forms.**
For queries, please email Emelyn at emelyn@sccci.org.sg.