Sustainable Business Transformation - Preparing Your Workforce For A Digital Future
Technology advancements and shifting global trends are becoming more embedded in the economy, accelerating the rate of change in businesses and bringing about new opportunities and new challenges. Digital transformation can help organisations go from traditional to progressive; adopting future-ready practices, shaping a modern company culture, increasing efficiency and facilitating growth across all industry sectors.
However, digital transformation is not all about the technology. The people aspect is often overlooked but is a crucial key that could make or break a business transformation. Shifting the mindset and transforming how organisations add value to their products and services to ultimately deliver value to stakeholders would not be possible without adapting employees and processes to support the future way of working. 
Get insights on how you can transform your business sustainably and prepare your workforce for the digital future. Hear it from the SMEs who have succeeded and embark on your transformation journey today.
JOIN US and
Discover the implication of digital transformation on business operating in Singapore 
Understand how to create an actionable Job Redesign Plan with measurable returns
Hear from leading companies in the SME space who have leveraged on job redesign to embrace digital transformation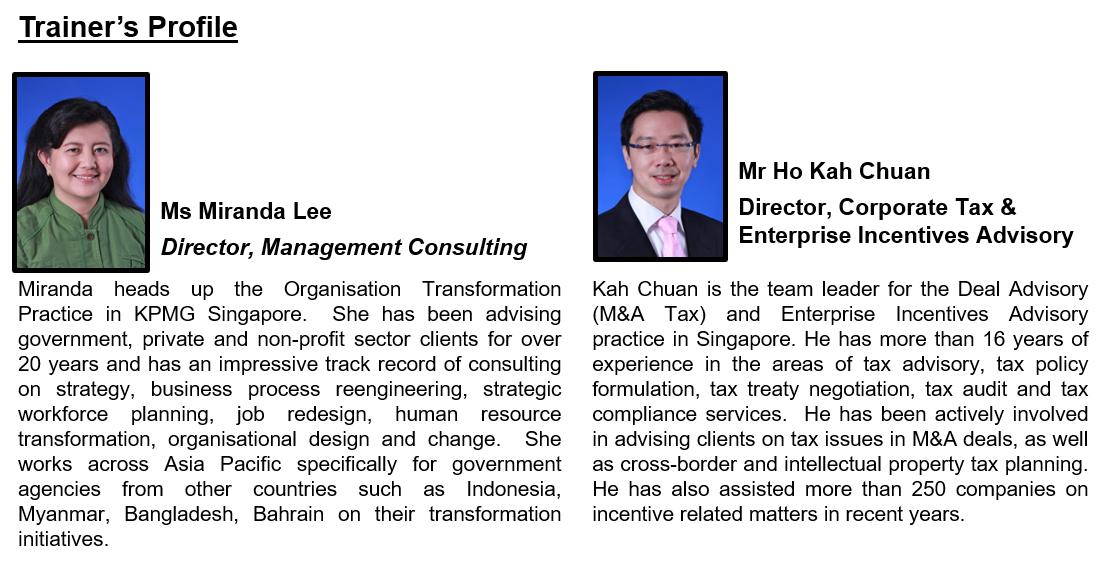 To register, please submit an online registration through the SCCCI website: https://www.sccci.org.sg, or email your details to chengteng@sccci.org.sg in the following format.  
Event: Sustainable Business Transformation – Preparing Your Workforce For A Digital Future
Name:
Email:
Mobile Number:
Designation:
Organisation:
Business Sector:
Membership: SCCCI Member / Non-Member *
Membership Number if member:
Payment Mode: SCCCI voucher, cash/mobile payment or cheque *
* Please delete accordingly.
Programme may be subject to change nearer to date. Please look out for a confirmation email sent 1 week prior to the event.
Should you have any enquiry, you may contact Ms Tan Cheng Teng at chengteng@sccci.org.sg or 6430 8313.