Leveraging on A.I. to Enhance Customer Experience and Improve Productivity
Have you ever been kept on hold while operators connect you to a customer service officer? Had to wait for 3 working days before receiving an answer on your inquiry? Isn't this frustrating to you as a consumer? This is what your customers face. Customers today want instant gratification but physically providing that can often be extremely tedious and costly.

Cue Chatbots – a service that can be there for your customers 24/7 when you can't, making your job much easier, less hectic while value-adding to your business in ways you might not know yet. Through your own consumer experiences, we're pretty sure you have, at one point, interacted with a Chatbot even if you don't realise it. But do you fully understand what a Chatbot is?
Join us as we dive into the A-Zs of a Chatbot and how it helps your business to enhance your customers' experience and improve productivity. Find out how other SMEs are using chatbots as their lead generating and sales channel, to complement their customer service team and help in their branding and marketing.
Speaker's Profile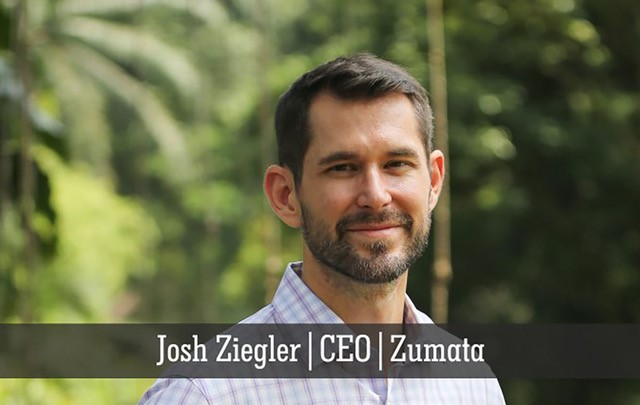 Josh Ziegler is the CEO of ZUMATA, an A.I. company that enables practical applications within the travel industry, retail, banking, insurance, consumer goods, and just about any other vertical.  Zumata cutting edge research and development in the field of natural language understanding, tone analysis and image recognition help companies create A.I. systems that automate task execution while improving the customer experience.
Josh brings over 17 years of diverse experience in the tech industry.  A serial entrepreneur, prior to founding ZUMATA, Josh put himself through graduate school by starting an ecommerce business and founded two travel related companies: Good Times – a discount and reward program catering to inbound travelers, as well as Handshake – a destination guide for convention attendees. 
A son of a career military officer, Josh has lived in 32 different locations and traveled to more than 50 countries.  Having read the illustrated version of "Around the World in 80 Days" at the age of 7, it remains his favorite book today.  Passionate about travel and exploration, he is always seeking out adventure and what's around the next corner.  He believes technology is an enabler to help others enhance customer experience.
Josh holds a Master of International Management from Thunderbird, a MBA from Arizona State University, and undergraduate Bachelor of Science in Hotel Administration from the University of Nevada, Las Vegas. Josh currently calls Singapore his home, enjoys spending time with his wife and two young daughters, and overcomes missing the NFL by playing flag football.