Keeping your data secure for your day to day business
Data security has always been important. But the growing stream of recent large-scale attacks in the past year driven more urgency around this topic today. What we've learned from these incidents is that no organisation be it small, medium or large are spared from Cyber Attacks.
And this is of no surprise. The business environment of today has evolved tremendously. Aimed at reduced cost, greater scalability, increased mobility, faster deployment and instant upgrades to name a few, business digital transformation initiatives of today makes formulating an IT plan less simple than it used to be a few years before.
Many businesses today process large amounts of confidential customer or employee data daily. So, what are the potential loopholes that small businesses should consider? Join our experts to:
Key Session Take-aways:
1. Learn how to improve your Cyber Security defences
2. Learn how to reduce Cyber Security Risk for your business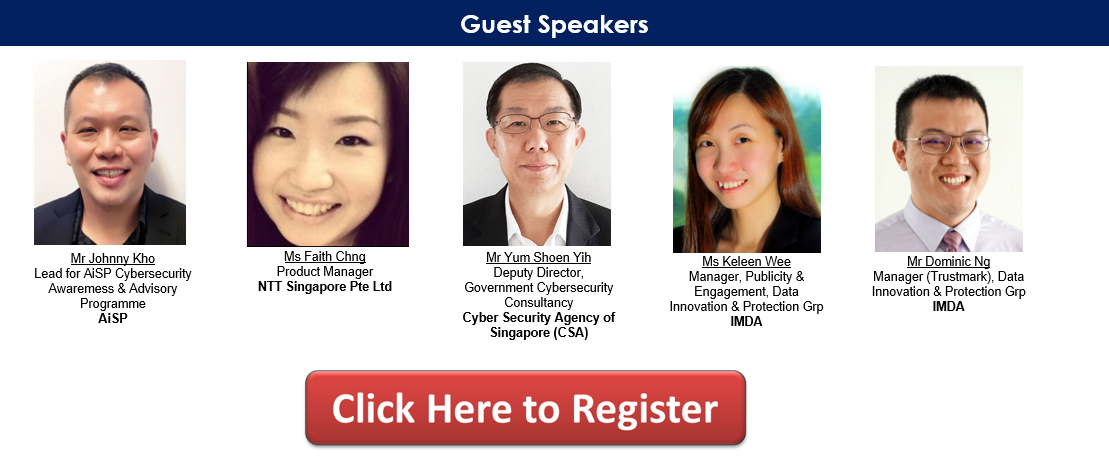 For further enquiries, please contact Ms Tan Cheng Teng at chengteng@sccci.org.sg or 6430-8313 for more info.   
To register, please submit an online registration through the SCCCI website: https://www.sccci.org.sg, or email your details to chengteng@sccci.org.sg in the following format.  
Event: Keeping your data secure for your day to day business
Name:
Email:
Mobile Number:
Designation:
Organisation:
Business Sector:
Membership: SCCCI Member / Non-Member *
Membership Number if member:
Payment Mode: SCCCI voucher, cash/mobile payment or cheque *
* Please delete accordingly.
Programme may be subjected to change nearer to date. Please look out for a confirmation email sent 1 week prior to the event.