SCCCI Post-Budget Seminar Write-up
VIBRANT SMEs KEY TO SOLVING LOOMING TRILEMMA
IT WAS not surprising that a seminar on the 2019 Budget aimed at SMEs turned out to be a clarion call on them to innovate and internationalise, chiefly by leveraging the more targeted assistance schemes from the government.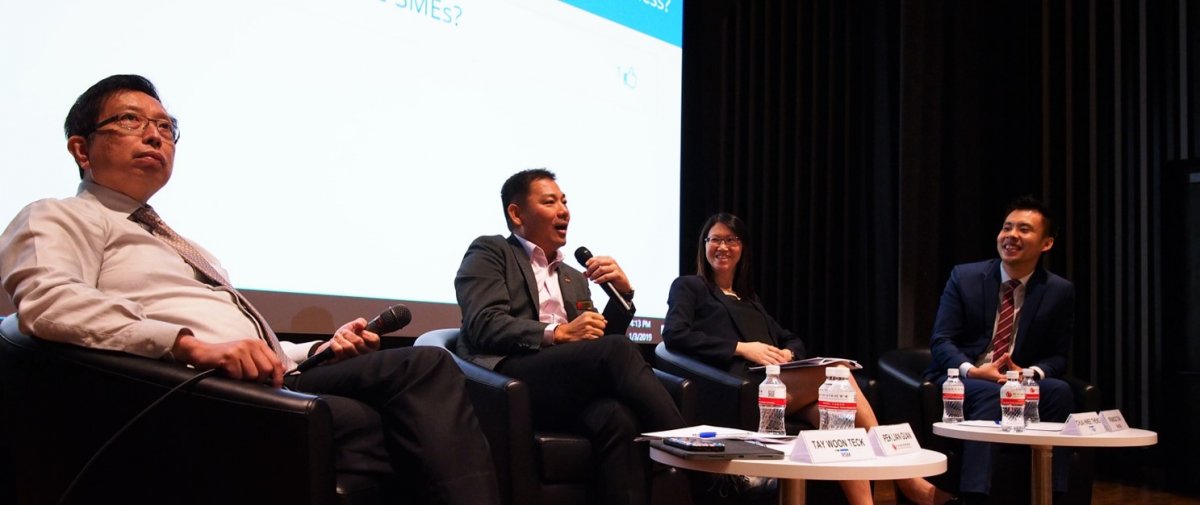 The moderator of the SCCCI-organised event held last week explained why when he pointed out that one big issue in Singapore is how to ensure the micro SMEs ­– defined as those with annual turnover not exceeding S$1 million – could benefit from the Budget and the many official schemes available.
          "This 80 per cent of Singapore's SMEs need help," said Mr Tay Woon Teck, partner of the auditing, tax and consulting company RSM, indicating that the top 20 per cent have little problem in receiving government assistance.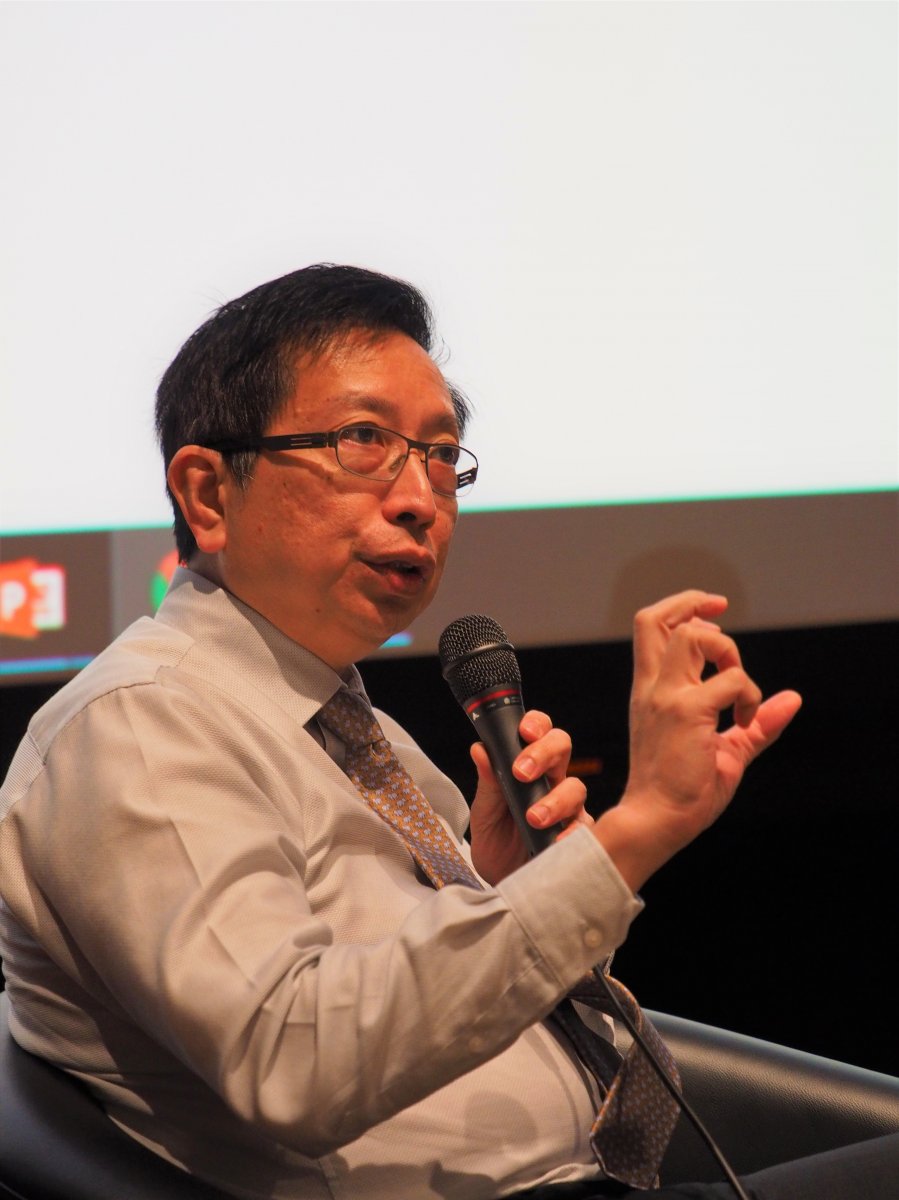 Mr Tay suggested the micro SMEs, in order to qualify for the grants, could do the following: make efforts to differentiate their technologies; band together to share resources and scale up; join trade associations whereby they could be part of an Industry Transformation Map; or venture abroad.
          Mr Pek Lian Guan, guest panelist at the seminar and managing director of Tiong Seng Holdings, said local enterprises could make inroads into overseas market by forming groups consisting of contractors and suppliers.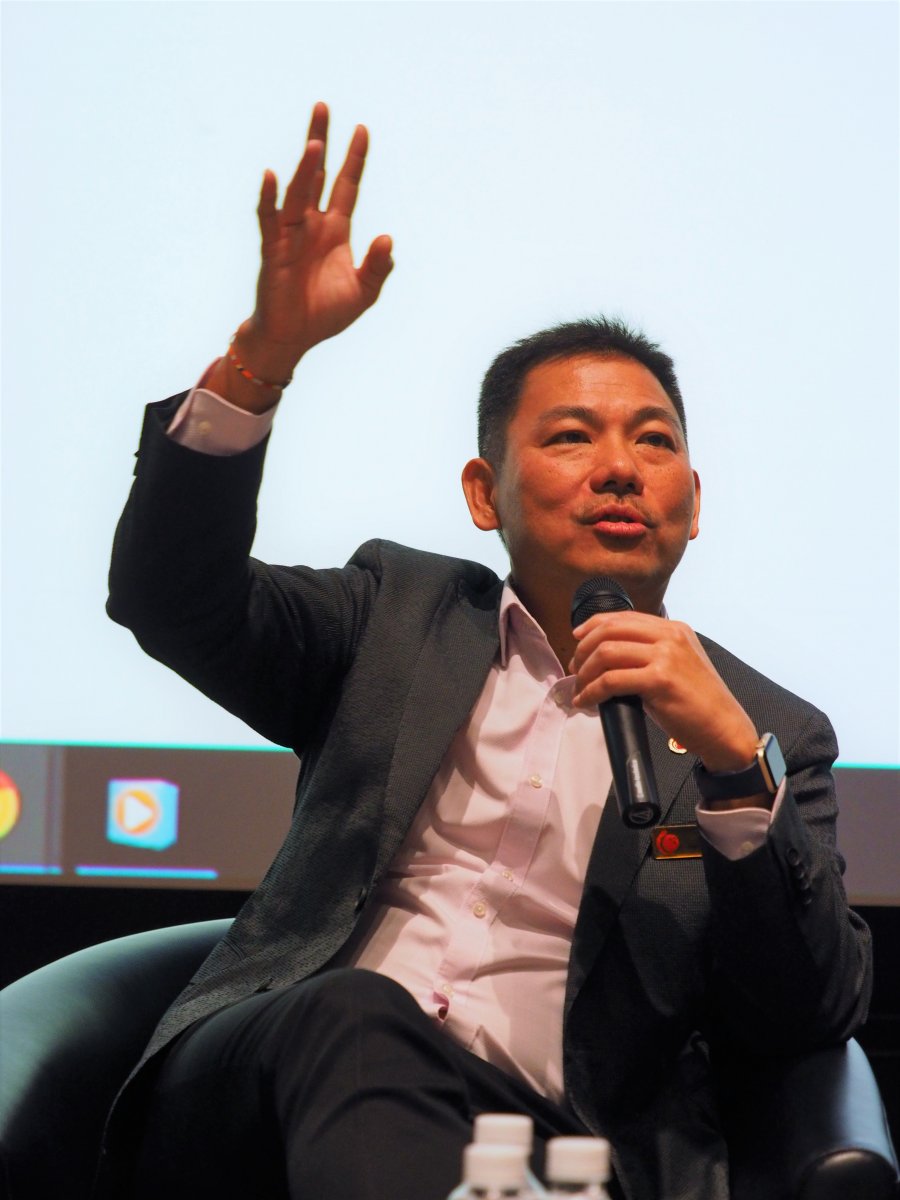 He cited Tiong Seng's recent attempt to break into the construction market of India's Andhra Pradesh state as an example.
          "Tiong Seng, as a construction firm, in fact had no choice but to go international when it started off 60 years ago given Singapore's limited market," added Mr Pek, who is also chairman of SCCCI's International Affairs Committee.
"Fortunately, we developed portable technology such as prefabrication along the way before the labour crunch set in,' he told the 100 or so attendees.
          He pointed out that the supply of construction workers is drying up across Asia and is thankful that Tiong Seng has prepared itself for this eventuality years before instead of sitting on its hands.
          "It has become ever harder to attract foreign workers to Singapore, especially from Malaysia," Mr Tay chimed in, pointing to the growing prosperity in our region which has raised wages to competitive levels.
          With immigrants and foreign workers ruled out now as a long-term solution to our labour shortage, employers are left essentially with only two options: attract the latent labour force such as non-working women and retirees or develop productivity-enhancing innovation.
          Ms Chua Hwee Theng, tax director of RSM, highlighted the government's continued attempt in the latest Budget to curb dependence on foreign workers by reducing the number of S Pass and work permit holders in Singapore.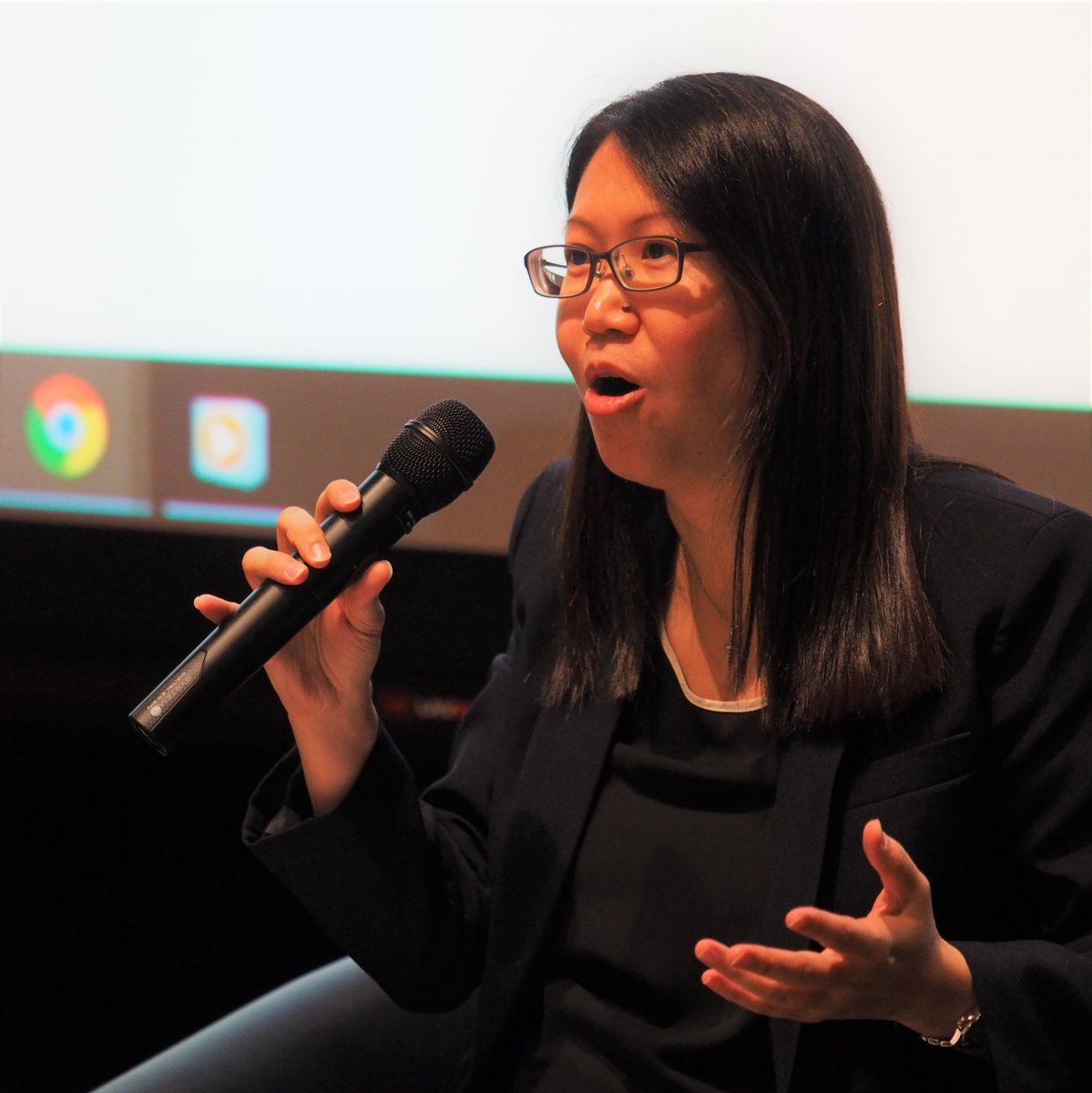 Meanwhile, the Budget aims to encourage employers to hire the mature and unemployed PMETs by providing wage support.
          As deep worker capabilities are impossible without deep enterprise capabilities, the Budget announced improvements to several existing incentives for the latter and introduced some new ones.
          The Budget mentioned the launch by Enterprise Singapore (ESG) of a Scale-up SG Programme to help enterprises scale up quickly and an Innovation Agents Programme to support enterprises in their innovation efforts and accelerate their growths.
          On top of these, the Financing Scheme under ESG is streamlined and consolidated to help enterprises in areas such as venture debt, merger and acquisition, and project financing.
          In addition, there are some motivating tweaks made to the Productivity Solution Grant under Tech Depot and the ESG's Enterprise Development Grant.
One of them is the stipulation that transformation efforts by the aided enterprises must translate into positive outcomes for workers, such as in the form of wage increases.
          This year's Budget, building on existing measures, essentially aims to further spur companies to raise productivity and efficiency by re-assessing their modes of operation, re-engineer their business processes, and automate.
          On the tax front, the same principle is applied: moving away from short-term or broad-based tax measures that do not help businesses in the long run while assistance is targeted at businesses that need support to restructure and grow.
          The need to internationalise and innovate was conveyed forcefully by Mr Francis Tan, investment strategist UOB private bank, who gave an overview of Singapore's socioeconomic development up to this day when we are faced with the persistent woe of falling birth rates, which would aggravate labour shortage going forward along with curbed immigration.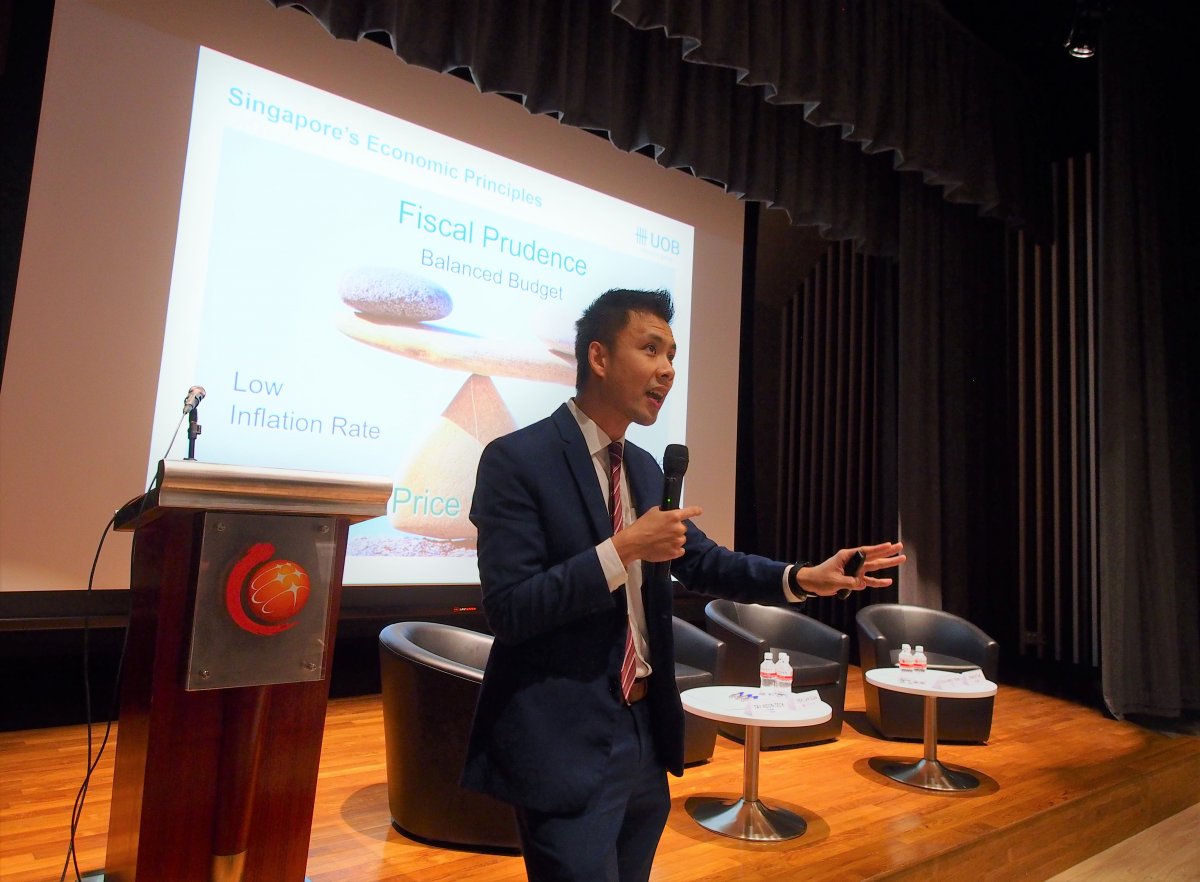 Having made it through the catch-up phase from the 60s to 90s and then enjoyed the following golden decade, Singapore's economy is now at the top of a S curve which might plunge henceforth or climb further up in another glorious stretch like what the Japanese are now experiencing, said Mr Tan.
The banker put it down to Abenomics for the revitalisation of an otherwise slow-growing Japan as its population ages.
Prime Minister Shinzo Abe's economic strategy has successfully mobilised many non-working Japanese women to join the workforce and lured elderly Japanese to extend their working life, according to Mr Tan.
          "Next year the proportion of Singapore residents below 15 years old would drop to about 14 per cent of the total number, drawing level with the percentage of the elderly above 65," Mr Tan forecast.
          "This is what experts call a death cross." he added.
          Faced with fewer babies and fewer foreign workers in years to come, which means lower productivity, the government might have no choice but resort to tax hikes to raise revenue, Mr Tan warned, depicting a looming trilemma.
          Thankfully, what Mr Tan calls womanomics and senior-nomics, as well as innovation, particularly automation, could help sustain Singapore's productivity and make tax surge unnecessary.
          According to RSM's Mr Tay, one misconception among SMEs is that innovation such as digitalisation requires a lot of money.
          Both he and Tiong Seng's Mr Pek urged the SMEs to actively seek advice from the many SME centres in Singapore, including SCCCI's.
          "There are many tailor-made schemes from the government for the SMEs. Don't just mull over your problems. Get up, go out and the solutions are likely to be found," stressed Mr Pek.