Going Digital Successfully Understanding the Pain Points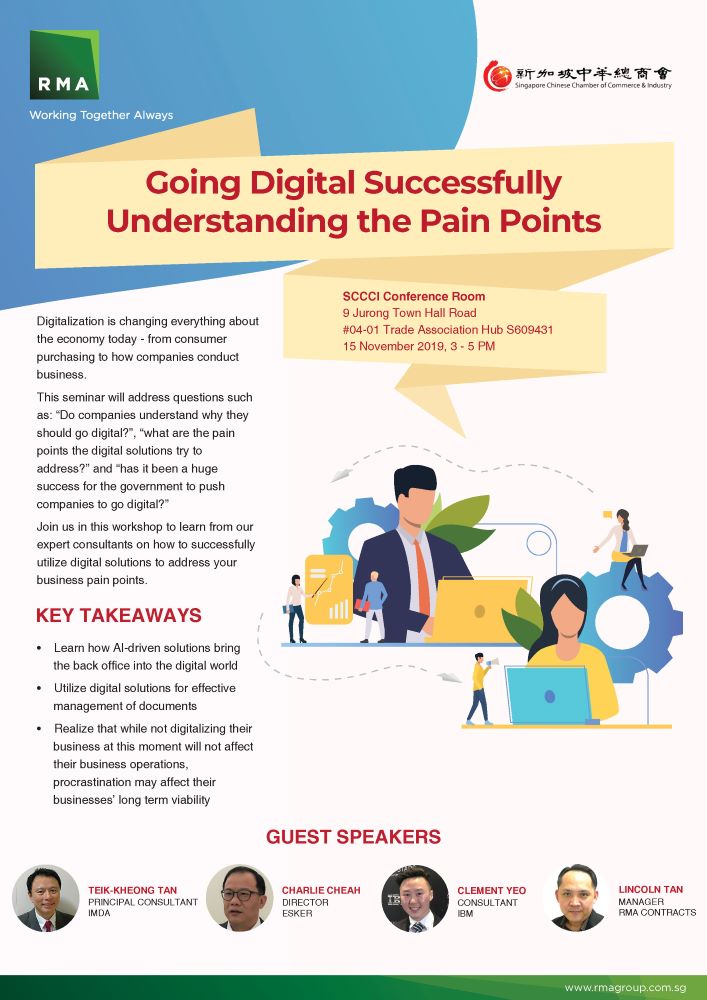 To register, please submit an online registration through the SCCCI website: https://www.sccci.org.sg, or email your details to chris@sccci.org.sg / chengteng@sccci.org.sg in the following format.  
Event: Going Digital Successfully, Understanding the Pain Points, 15 November 2019
Name:
Email:
Mobile Number:
Designation:
Organisation:
Business Sector:
Membership: SCCCI Member / Non-Member *
Membership Number if member:
* Please delete accordingly.
Programme may be subject to change nearer to the date. Please look out for a confirmation email sent 1 week prior to the event.