Go Digital with eCO: Training, 17 October 2019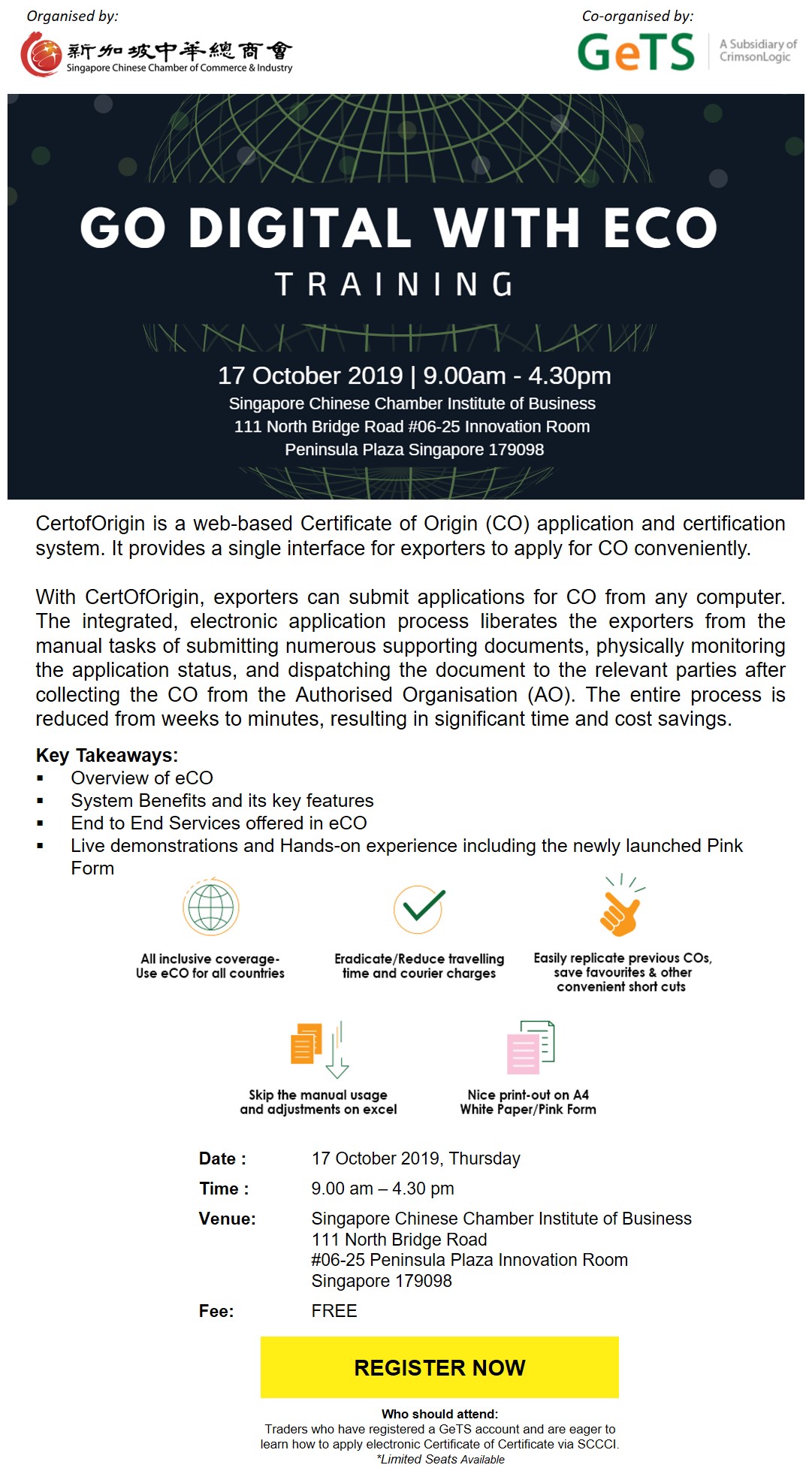 Click here for more information on How to sign up an account with GeTS. 
Programme may be subjected to change nearer to date. Please look out for a confirmation email sent 1 week prior to the event.
For more information, you may contact Cheng Teng at chengteng@sccci.org.sg.