Associate Individual Membership
Associate Individual Membership Fees
New Member Rate (depending on month joined).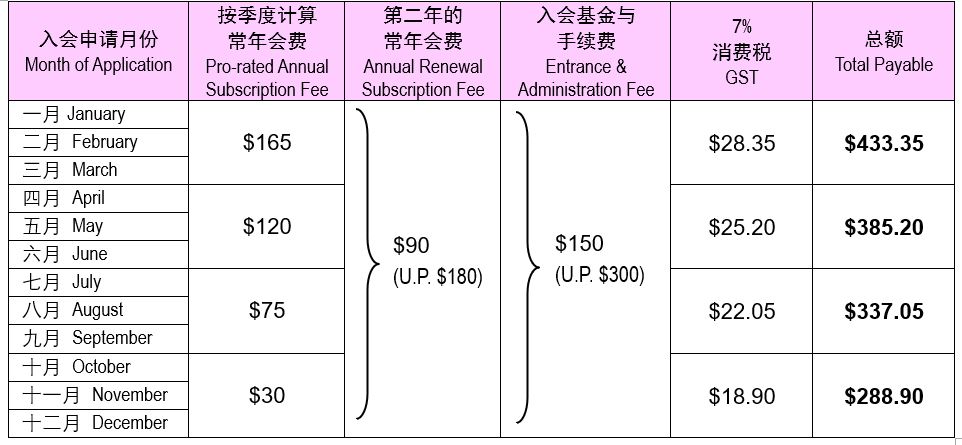 * Promotion is valid till Dec 2019.
Annual Renewal Fees (Jan-Dec) = S$180+GST
Please note that the annual subscription fees are pro-rated quarterly for the first year. Membership will expiry end Dec of the following year. As applications will only be approved at the Council meeting held at the end of each month, members will officially become members in the following month. (e.g.: Applicants in January will only need to pay the 1st quarter's fee and officially become members in February) Entrance and administration fees are one-time charge only.
For enquiries:
Tel: 6337 8381
Fax: 6339 0605
E-mail: membership@sccci.org.sg